Death Camas: Toxic Lookalike of Wild Onion
Death camas (or deathcamas) is a plant species that can give American foragers looking for wild onions a particularly hard time. The leaves have striking similarities to wild onions, and while they may not have the telltale scent of alliums, they can still be accidentally harvested if found growing near other wild onions.
It gets especially difficult for foragers during seasons when you only have the leaf structure and roots to identify. As the name suggests, death camas is a toxic plant and sadly there have been relatively recent documented deaths that have occurred as a result of individuals accidentally eating death camas.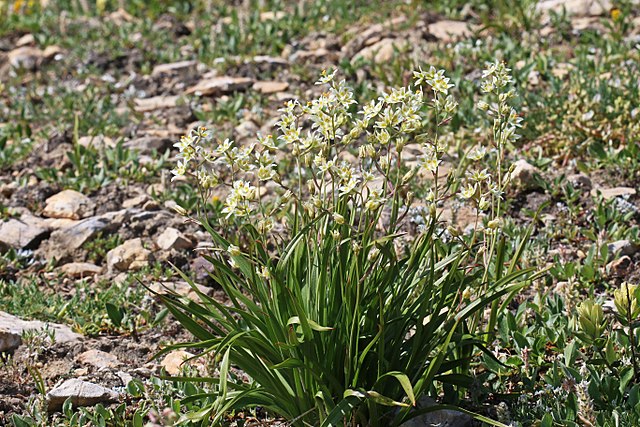 What are the active compounds in Death Camas?
Death camas plants contain toxic alkaloids that are poisonous to humans, livestock, pets, and even most wildlife, including some insects. Zygacine and zygadenine are the two primary alkaloids that make death camas so poisonous. Both of these alkaloids have a severe effect on the nervous system, with zygacine being particularly lethal.
Death Camas poisoning symptoms
As the alkaloids begin to affect the nervous system, symptoms include slurred speech, trouble walking, and various movement-related issues. Other symptoms involve nausea, vomiting, and changes in heart rate. If a high dose is consumed it can cause death.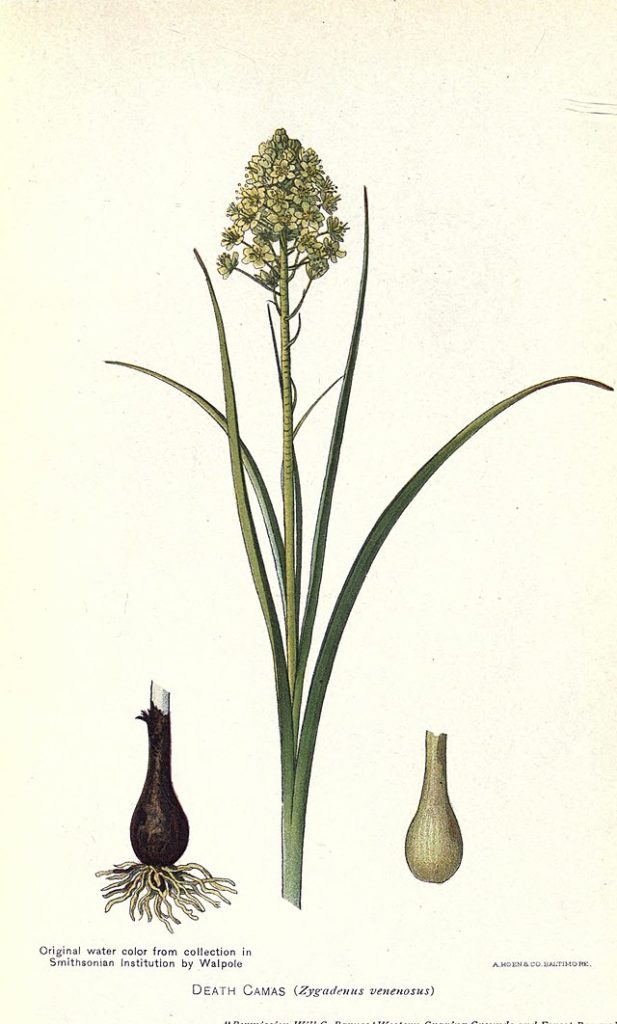 Does Death Camas have medical potential?
There are currently no known medical uses or herbal remedies that involved death camas. Because of the serious effects on the nervous system, the plant has never exhibited useful effects that could cure or treat any ailment.
Cultural symbolism of Death Camas
Death camas has been a well-known toxic plant in all Native American groups throughout history. In the 19th century, as railway lines ventured further westward in the US, and encroached on Native American land, death camas were supposedly used to fight back against this. Stories suggest that Native Americans sold death camas to railroad workers as wild onions in a desperate attempt to stop the construction of the railroads.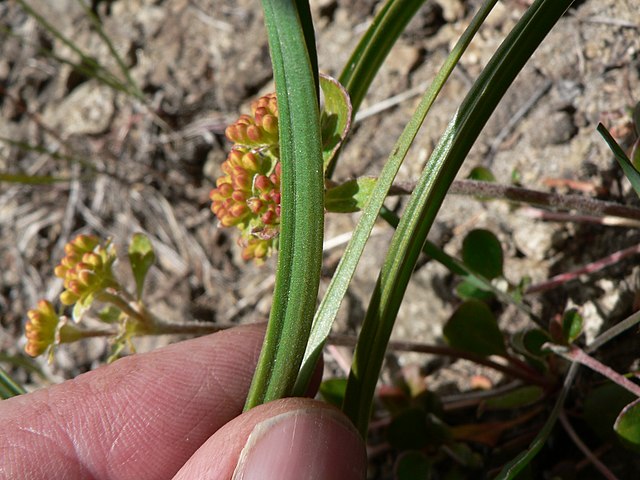 While death camas should be on the radar of any foragers looking for wild onion, it is also a great concern to livestock farmers. As sheep or cows graze throughout the day, they have the potential to accidentally eat a lethal amount of death camas. So like deadly white snakeroot, which can poison cows and their milk, farmers work to keep their pastures clear of toxic plants.
What does Death Camas look like?
Death camas plants tend to have grass-like stems which can greatly resemble the long succulent leaves of wild onion. Towards the bulb, the stem can have a red hue which again has similarities to the onion. When flowering, there is a spire of white, cream, and pale green-colored flowers.
The plants belong to a tribe called Melanthieae, and there are about 15 varied species. Most death camas plants belonged to the Zigadenus genus, but they have since been isolated into more specific groups.
Where does Death Camas grow?
The death camas tribe is native to North America and each species has a favorable habitat. Meadow death camas (Toxicoscordion venenosum) favors meadows and hillsides, whereas the desert death camas (Toxicoscordion brevibracteatum) grows in sandy deserts in Mexico and California.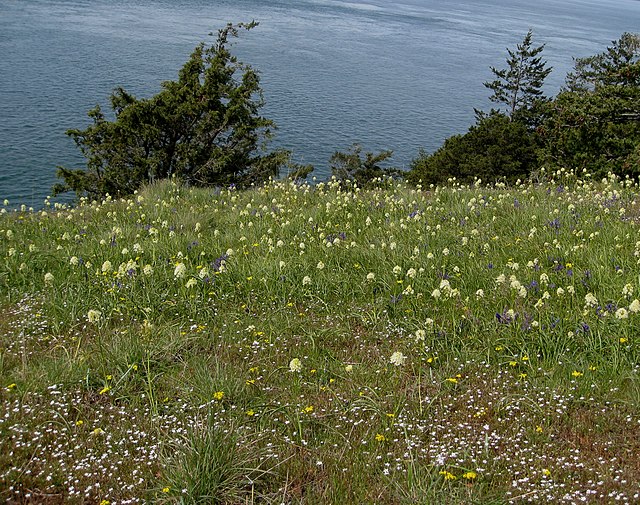 Conclusion
Death camas is a relatively undocumented toxic lookalike to wild onion. With its striking similarity to the tasty wild edible, it's important to show extreme caution. So, if you're looking for wild onion, do your research and make sure you know all identifying features of death camas before you attempt to harvest anything.
Featured Image: Meadow death camas. Photo by Walter Siegmund on Wikimedia Commons